That is why we have made a unique combination of a luxury cruise around the Cyclades with a stay at some of our exclusive properties on popular islands. So pack your things and hop on for a luxury yacht cruise around the Aegean.
First stop: Mykonos (4 nights)
The paragon of lifestyle and glamorous beach parties with worldwide known beach bars like Scorpios and Nammos and sandy beaches with crystal-clear waters such as Paradise and Psarou, Mykonos is on top of the list! To make sure you'll experience everything the island has to offer, there is a 4-night stay at a luxury villa nearby the island's hotspots. Grab a refreshing at a restaurant in Little Venice overlooking the Aegean Sea, stroll around the narrow alleys of the island's town, or visit the hillside windmills; there is always something new to experience!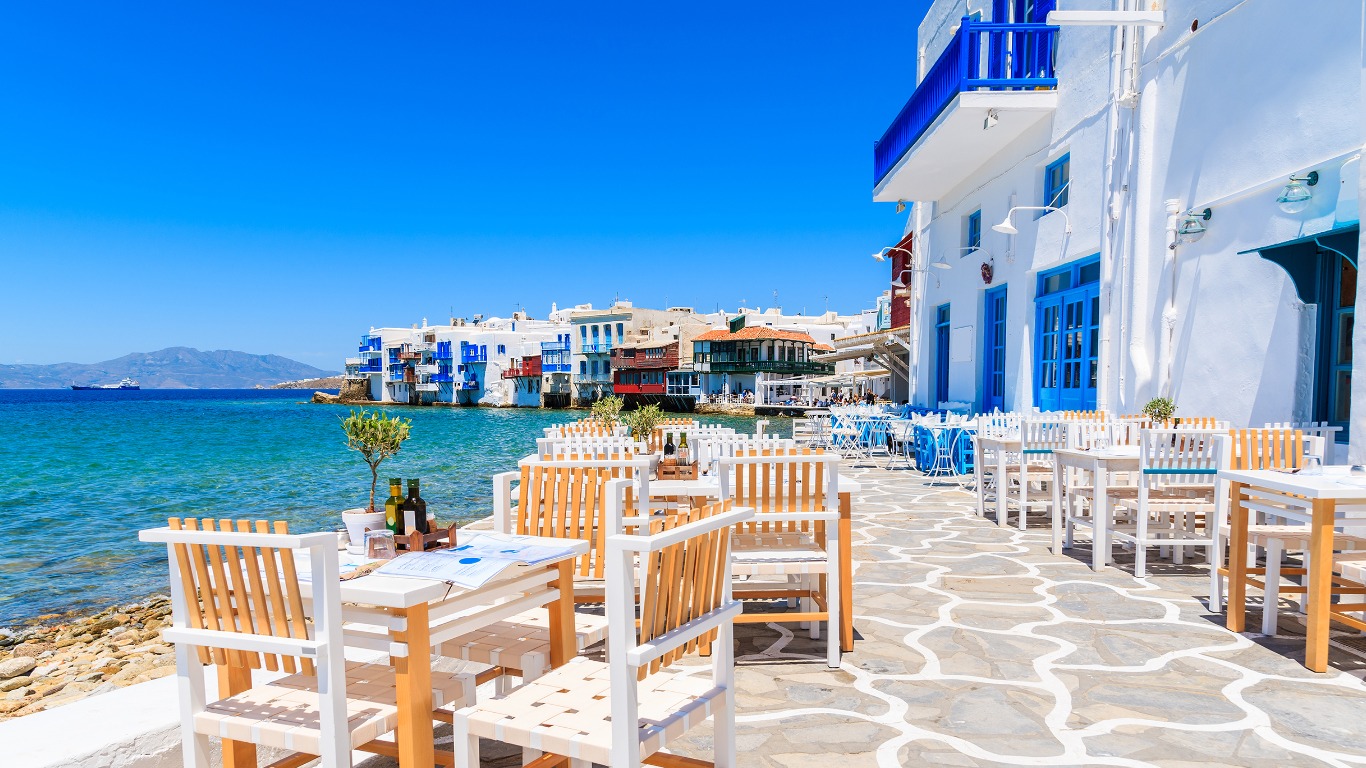 Source: loveexploring
Next stop: Paros (1 night)
Our cruise continues with a stop in Paros! A popular island surrounded by nature and with a variety of beautiful sandy beaches to relax or do some watersports. The small town of Naoussa is a fine example of Cycladic architecture with stone-paved roads and white and blue houses. Don't forget to visit the historical village of Lefkes and the Valley of Butterflies, a verdant spot full of graceful trees that attract butterflies, creating a truly breathtaking natural phenomenon. Make a stop in Antiparos – a small island merely 10 minutes away by ferry from Paros - for a quick dive into emerald waters.
Source: greece-is
Next stop: Koufonisia (1 night)
Our next stop is in Koufonisia, the Aegean's hidden gem; turquoise waters, glittering white sand, and a picturesque landscape create a true Cycladic wonder. The island is not too crowded even in mid-summer, so you can enjoy its majestic beaches in total privacy. If you enjoy watersports, Koufonisia is perfect for scuba diving.
Source: Greeka
Next stop: Naxos (1 night)
Next on the list is the biggest island of the Cyclades, Naxos. Upon entering the island's port you will see Portara, the trademark of Naxos, which is a huge marble door on a hilltop dating back to ancient times. There is a variety of beautiful beaches to swim in and the lovely town has many waterside restaurants to dine in. Make sure to try some cheese as the island is known for being the best in cheese-making art.
Source: GreeceTravelSecrets
Last stop: Santorini (3 nights)
Our cruise ends in Santorini, one of the most magical places you will ever see. Known for being the most romantic Greek destination, the island is a combination of experiences. A 3-night stay in a luxury villa is included with majestic views of the surrounding landscape and the sea to fully explore the island. Swim into lava-sand beaches formed by the volcano eruption, watch the sunset from the breathtaking cliffside Fira town, explore the ancient site of Akrotiri, and taste some delicious local recipes. Santorini is also known for its wine, so make sure to book a wine tasting experience in the privacy of your retreat.
Source: KimKim
Are you ready for an island hopping in the Cyclades? Choose your itinerary or contact our Reservations Team to plan your tailor-made trip to the Greek islands.