Therefore, the tokens from your visit must be as unique as your experience! Rest assured because Greece has a huge variety of unique products to bring back home and here is a list of what to buy at each destination.
MYKONOS | TEXTILES
Mykonos is known for its hand-made textiles since antiquity for being the main occupation of the local women. The Mykonian textiles had won many awards in international contests and have even adorned the walls of the Royal Palace in Athens. Today you can see many stands in Mykonos Town selling colorful textiles of beautiful design mainly in the form of scarves, an accessory that must not be missed from your wardrobe.
Source: Touristorama
SANTORINI | WINE
Santorini has the oldest vineyards in Greece. Due to its unique ecosystem, the volcanic fertile soil, and the Mediterranean climate the island produces some of the finest wines worldwide, the most popular among them being Assyrtiko, the perfect gift for your friends and relatives! Don't forget to take a wine tasting tour while on vacation in Santorini to savor some wine with a caldera view.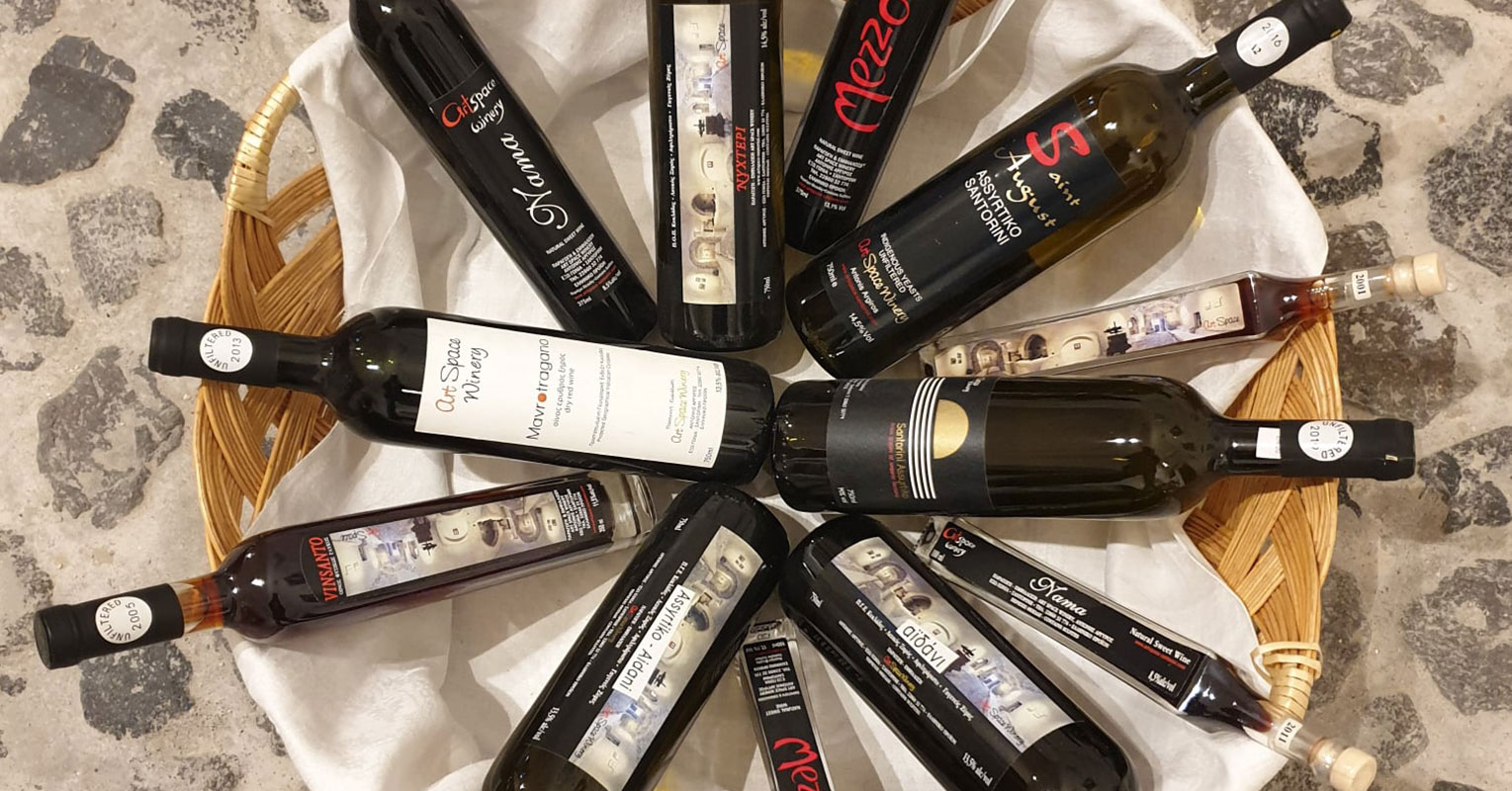 Source: Santorini.net
CRETE | OLIVE OIL & RAKI
Crete has the main production of olive oil in Greece. Due to the strict rules on the care and pressing of the olives, most of the oil is extra virgin, the best and healthiest one. Another famous Cretan product is raki or commonly known as tsikoudia, a strong alcoholic beverage made from the sediment of grape. Both are high-quality products with a strong scent of Greece to bring back home.
Source: The Athens center
PAROS | CERAMICS
Greece is known from ancient times for its pottery and since nowadays remains a hub for ceramics. Unlike the ancient designs, modern ceramics don't depict figures from Greek mythology, yet have a timeless, minimal, and colorful design. If you are visiting Paros this summer, you will find many workshops with ceramics offering a diverse selection of cups, bowls, jugs, and more that you can choose to decorate your living room.
Source: Athens and beyond
CORFU | KUMQUAT
Kumquat is the trademark of Corfu and is in fact an orange of small oval shape with sweet and slight acid savor. Kumquat is produced for over a century on the island and is used in many local dishes as well. Though not eaten raw, the fruit is used for producing liqueurs, marmalades, and sweets.
Source: Greek Gastronomy Guide
PELOPONNESE | HONEY
The lush vegetation of Peloponnese attracts bees that collect the valuable nectar of thousands of different flowers producing premium quality honey with unique scents. Due to the variety of trees, you can find different kinds of honey from pine, eucalyptus, oak, and chestnut trees, yet the finest is Mainalo Vanilla Fir only found in the mountainous Arcadia area.
Source: Greek Taste Online
NAXOS | CHEESE
Naxos holds the scepters in the art of cheese-making. Its most known - and ambassador of the island - is gruyère (graviera in Greek), a yellowish cheese made of cow and sheep milk with a sweet, buttery taste. You can find many local cheese dairies that you can browse and taste through 20 varieties of Naxian cheese to choose from.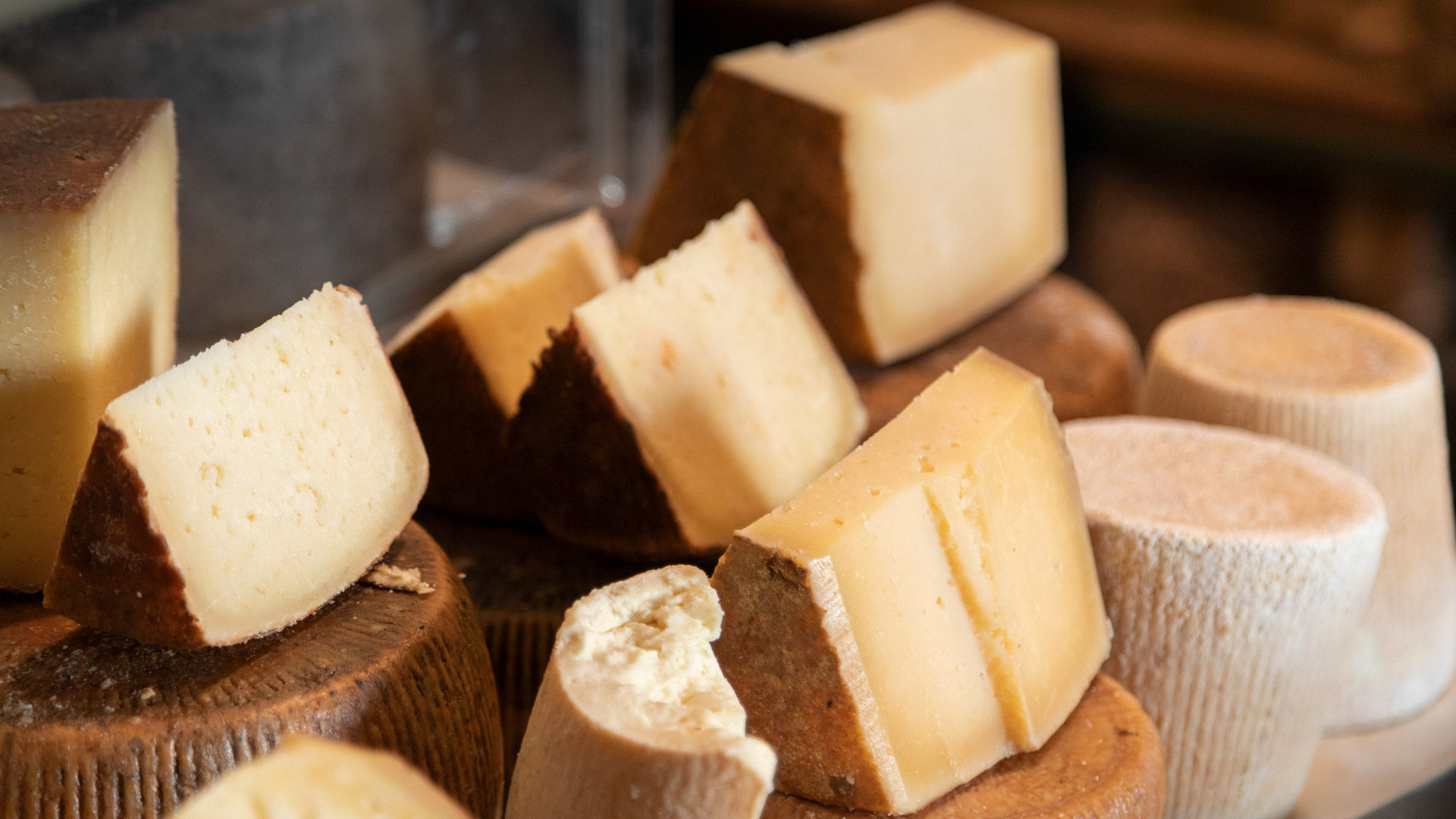 Source: Discover Greece
Now you have your checklist, so you'd better get down to choose your favorite luxury villa to explore more delicious local products!